Berserk Femto Griffith Anime Garage Kit Figure Collectible Statue Handmade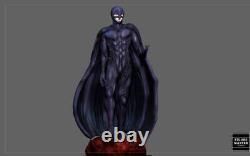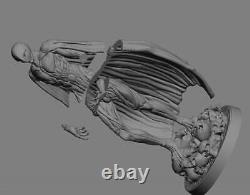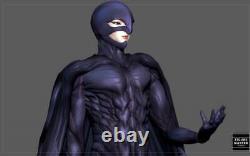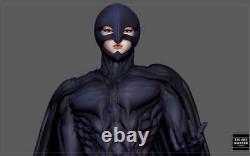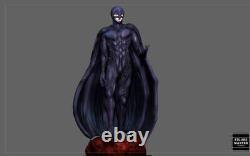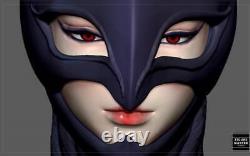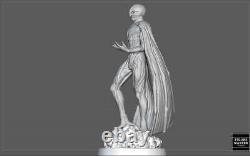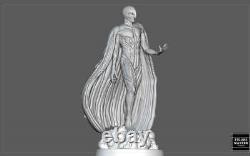 Welcome to our premium collection of character figures from your favorite anime, games, movies, and comics! Whether you're a seasoned collector or just starting your journey into the world of figure assembly, we have something special for you. Choose between our two fantastic variations: Assembly Kit and Pre-Painted Assembly Kit, and bring your favorite characters to life like never before. All our figures come in an approximate 1/8 scale, with a height of approximately 20cm when the figure is standing upright. Please note that the height may vary slightly depending on the pose of the figure. If you have specific size requirements or need detailed measurements for a particular figure, don't hesitate to reach out to us. We are here to assist you and accommodate your requests to ensure you get the perfect addition to your collection. The images on the listing are mainly digital artwork and are examples of the high standards that we aim to maintain with each and every one of our figures. Please note that each figure is made to order, and paintwork may differ from the images.
Although the paintwork may differ slightly, rest assured that we put in the same level of care and attention to detail into each piece that we create. Your satisfaction is our top priority. If you want to see examples of our finished figures, please don't hesitate to reach out to us.
Are you a true DIY enthusiast? Our Assembly Kits are perfect for you! Dive into the world of creativity and craftsmanship as you assemble and customize your character figure from scratch.
Each kit comes with high-quality, unpainted parts that you can personalize to your heart's content. Be prepared for some hands-on work, including sanding, gluing, cutting, and using fillers in some cases. These steps allow you to bring out the unique character in every figure. If you're looking for the ultimate convenience without compromising on quality, our Pre-Painted Assembly Kits are your best choice. These kits are perfect for collectors who want to skip the hassle of painting while still enjoying the fun of assembly. With our Pre-Painted kits, the hard work is already done for you! Each figure comes beautifully painted with expert precision, ensuring a stunning and lifelike appearance right out of the box.
Assembly is a breeze compared to the standard Assembly Kits, with no need for sanding, cutting, or fillers, only gluing will be required. You'll save time and effort while still having the satisfaction of building and displaying your favorite characters. Please note that fully painted Garage Kits will take a little bit longer than unpainted kits. We will be in touch to provide estimates, with production time being a maximum of up to 2 weeks.
Your patience is greatly appreciated as we work diligently to ensure the highest quality of fully painted figures. For even more savings, visit our GKartcore website, where you can find these exceptional figures at slightly discounted prices. It's our way of showing appreciation for our valued customers. Exceptional Quality: Our figures are crafted with meticulous attention to detail and precision, capturing every nuance of your beloved characters. Diverse Selection: We offer a wide range of characters from various anime, games, movies, and comics, so you can find your favorites all in one place. Great for Collectors and Hobbyists: Whether you're a dedicated collector or a hobbyist, our figure kits offer endless opportunities for creativity and display. Upgrade your collection and take your figure assembly skills to the next level.
Explore our Assembly Kits and Pre-Painted Assembly Kits today and bring iconic characters to life with ease. Elevate your passion for anime, games, movies, and comics with our premium figure kits. Don't wait; order yours now and embark on a journey of creativity and imagination!

---