Bigfoot Sasquatch MALE Statue Figure Hand Made Large 7 inch Solid Resin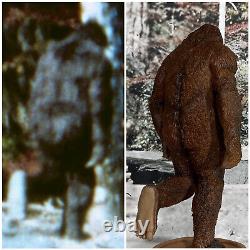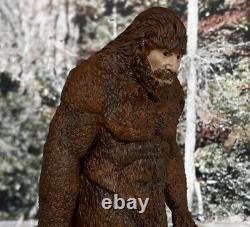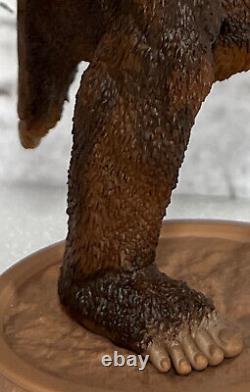 I will stop producing them, without notice. Over 7 inches Tall, SOLID resin NOT hollow, MALE SASQUATCH BIGFOOT AS TRACKS INDICATED IN BLUFF CREEK. Roger felt like there was a male nearby due to the larger footprints seen.
Anatomically correct in EVERY Way. No others are like this. Bigfoot Sasquatch Statue Figure TAG Hand Made Limited Edition Most Authentic. Each piece takes a full 2 days to produce start to finish, 20 hours per each one.
HE is the most authentic statue figurine of the Bigfoot Sasquatch people. Not a cartoon or fantasy figure. Modeled from a living Bigfoot. These are what live throughout the Pacific Northwest. These are a type of ancient people and not a species of monkey or gorilla.

---