Field Artillery Set SOLID RESIN Sexy Girl Figure Model Kit Unassembled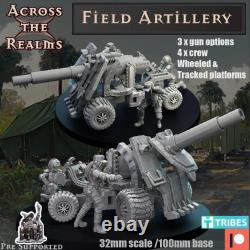 Discover Unrivaled Craftsmanship with solid (100%) ABS-Like Resin Figures! Exquisite figures crafted with premium ABS-like resin. Solid resin for uncompromising quality. Tailored pricing for unbeatable value. Your satisfaction is our priority. A spectrum of sizes for creative freedom. Please Note : This is an unpainted model kit, which'may' require minor touch-ups, due to the production process (however we will post-process to the best of our ability). Immerse yourself in a world where excellence knows no bounds. Our figures are meticulously handcrafted using ABS-like resin - a premium material known for its unmatched durability, intricate detailing, and timeless allure. We prioritize quality in every aspect - from weight to structure, with no cost-cutting measures. Rest assured, you're getting unmatched quality that speaks for itself. ABS-Like resin means you don't have to worry about small falls or transportation mishaps. Your model will stay strong, even with minor bumps and drops. We guarantee resilience and reliability with ABS-Like resin. Choose the path of distinction without hesitation. Our figures, meticulously crafted from ABS-like resin, offer unbeatable value.
As you explore our diverse range of materials and resins, rest assured that the final price reflects both quality and fairness, determined after a thorough inspection. Immerse yourself in a realm where remarkable artistry intertwines with enduring strength.
With our ABS-like resin figures, your collection gains exquisite pieces that embody sophistication and unwavering resilience. Should you have inquiries or require assistance, we're here for you. Your creative journey deserves the finest, and we're dedicated to making that a reality. Here's the icing on the cake.
Our figures are exclusively made-to-order, allowing prices to vary based on resin/material and quantity. The price may be adjusted after a meticulous inspection. This presents a chance to secure an incredible deal with the first print - potentially obtaining it at a more budget-friendly value. We acknowledge that imagination thrives boundlessly.
Thus, we offer an array of size choices tailored to your preferences; explore and express your creativity without limitations!

---