First4Figures Silent Hill 2 (Red Pyramid Thing) RESIN Statue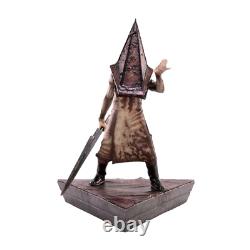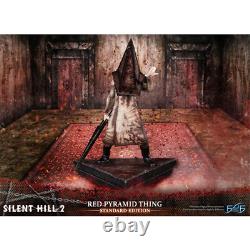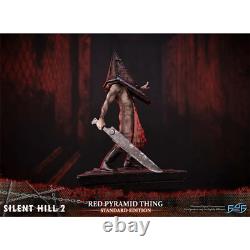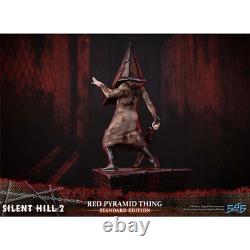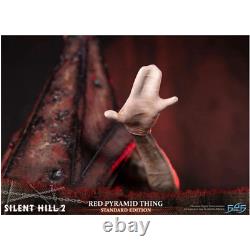 First4Figures - Silent Hill 2 (Red Pyramid Thing) RESIN Statue. The Red Pyramid Thing made its debut appearance in the second entry of the Silent Hill franchise: Silent Hill 2. Since then, it has become the most iconic monster and the face of Silent Hill. Also known as "Pyramid Head", its massive pyramid-shaped metal headgear is the Red Pyramid Thing's most prominent feature. It raises its left hand just before swinging its Great Knife, signalling that it's about to strike.
The Red Pyramid Thing's butcher outfit is covered in blood as it slaughters anything that dares cross its path. The base is inspired by the carpet in the boss room in Lakeview Hotel where James Sunderland has his final encounter with a Red Pyramid Thing and faces two of these. On the back of the base are nine red squares, which is the clickable save point you find just before entering the boss room. Sorry, our items are NOT available for pick-up. No additional information at this time.
Super 7 Mars Attacks GITD Burning Flesh 19. DC Multiverse Flashpoint Batman Unmasked. DC Multiverse The Demon Knight 7 Inch Figure. Power Rangers ReAction W2 - Lord Zedd.

---