First 4 Figures Banjo Kazooie RESIN Statue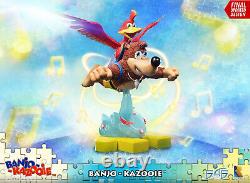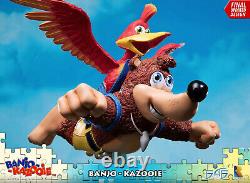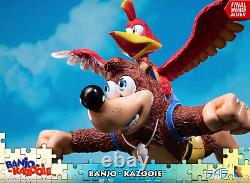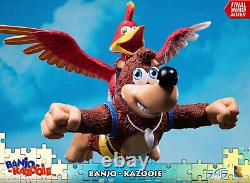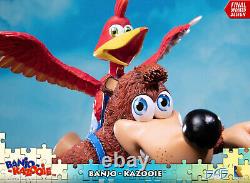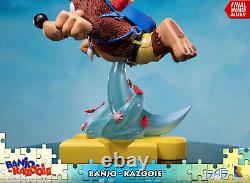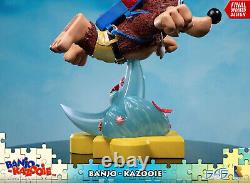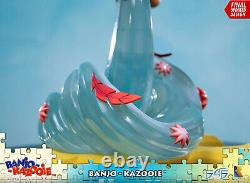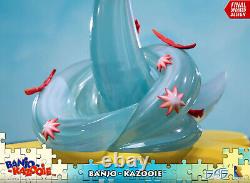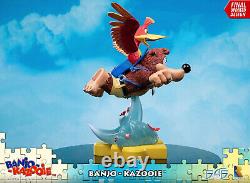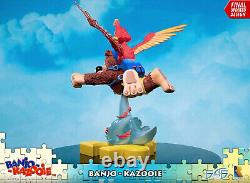 First 4 Figures is proud to present the highly anticipated Banjo-KazooieT statue! The game features a lovable bear named Banjo along with his female friend, a large red bird named Kazooie. Throughout their adventures, they are tasked with thwarting the evil schemes of the witch Gruntilda. In Banjo-Kazooie, Banjo's sister Tooty is kidnapped by the evil witch because she wants Tooty's beauty.
Gruntilda is willing to turn Tooty into a hag for it. It's up to Banjo and Kazooie to save her!
During the quest, Banjo and Kazooie collect items such as jiggys, the golden jigsaw pieces, which unlock new worlds and music notes that open up certain doors to help them in their journey to defeat Gruntilda. Banjo-KazooieT - Banjo-Kazooie REGULAR edition comes with the following.
Highly detailed base capturing the exact same Jiggy (Jigsaw Puzzle) straight from the original Banjo-KazooieT game. Product Size: Statue including base. Height - 20 inches (51cm). Width - 18 inches (46cm). Depth - 16 inches (41cm) Weight: 5.43KG.
This will make a great addition for all Banjo Kazooie fans! The Banjo Kazooie Standard Edition Statue is no longer manufactured by First 4 Figures!

---