SCARS OF DRACULA Count Dracula 2.0 DX Ver. 1/4 Mixed Media Statue Star Ace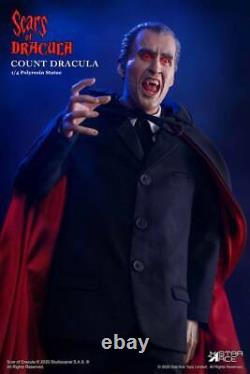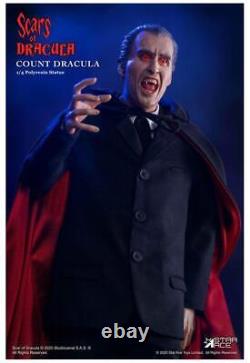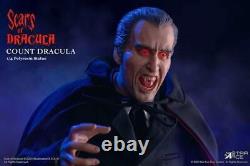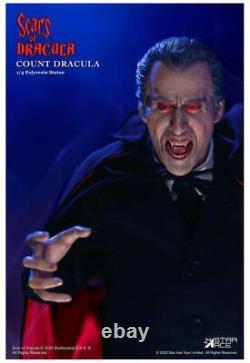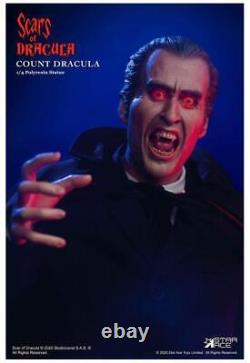 SCARS OF DRACULA - Count Dracula 2.0 DX Ver. The next Superb ¼ scale statue from Star Ace features Christopher Lee as he appeared in the 1970 film Scars of Dracula. Christopher Lee fixed the image of the fanged vampire in popular culture and this figure captures the fear the blood-sucker inspired in film-goers.
Mouth wide and fangs out, Dracula comes towards you with arms extended, ready to make you his next victim. The fabric costume with swirling cape perfectly captures Dracula's formal wear that Christopher Lee wore in the film. This figure also features blood-red LIGHT UP eyes. The eyes look normal until illuminated, simulating the blood-lust Dracula feels as he stalks a victim. The base looks like a castle floor, and shines with the supernatural light coming up through the cracks between stones.
The base also features a removeable and wearable ring featuring a detailed Dracula crest. Product Size: 53 x 22 cm. We sell the original products only. Please note that the stock photo may slightly differ from the actual product model listed above. Our company's sticker and importer company's sticker are applied on the box.

---